Caring for Kids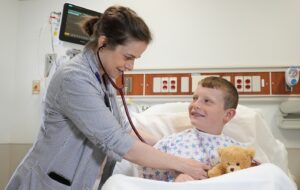 On July 14th we announced a new Women and Children's Hospital at Memorial Health System's Belpre Medical Campus—a beacon of hope that will forever transform the lives of our community's most precious treasures.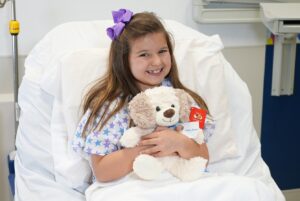 The Women and Children's Hospital stands as a gateway to a world of hope and possibility—an adventure that calls upon us to rise above and make a lasting impact on the lives of countless pediatric patients who will walk through its doors. It is a sanctuary where dreams are nurtured, where laughter echoes through the halls, and where families find solace amidst uncertainty. It will be the only Level II NICU in our region, and inside its walls, children's lives will be saved.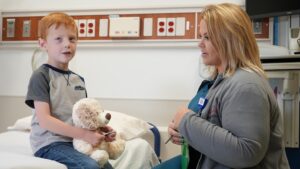 As the only Women and Children's Hospital in our area, our community's pediatric patients will depend on our unwavering support. Please consider making a gift to support pediatric patients and their families in our community. Your support will enable us to continue providing our communities children with the comfort and companionship of a teddy bear as well as ensure that our pediatric patients receive the healthcare services and resources they need to thrive and reaffirm our commitment to providing world-class healthcare right here at home.
Memorial Health Foundation has 30 patient-centered funds including several with a focus on pediatric care:
The Pediatric Assistance Fund: Together, let us unlock a world of healing, growth, and endless possibilities for our beloved pediatric patients. Your invaluable contributions to the Pediatric Assistance Fund will provide vital healthcare services, cutting-edge treatments, and invaluable educational resources. By empowering these brave young souls, we can fuel their dreams and create a future where every child can thrive.
The Teddy Bear Fund: Get ready to bring comfort, joy, and a touch of adventure to the lives of our little heroes. Your generous donations to the Teddy Bear Fund will enable us to continue the cherished tradition of providing each child with a treasured stuffed animal—a loyal companion throughout their medical journey. These cuddly friends will serve as their sidekicks, embarking on grand adventures and providing a source of strength and solace.
To learn more about these funds click on the videos below: