Welcome to The Rehabilitation Center at Selby General Hospital!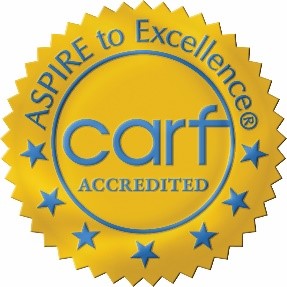 For Referring Providers: Click here to use our online referral form.
Want to learn more about our Stroke Support Group? Click here to email our staff.
Individuals who qualify for intensive inpatient rehabilitation must:
have the potential to improve functional abilities
be deemed medically stable
have the ability, tolerance and motivation to participate in the required 3 hours of therapeutic services at least 6 days per week.
require 2 of the 3 therapies provided: Physical, Occupational, and/or Speech.
have an identified discharge plan to return to home, a family or friend's home, or assisting living facility.
For patients living at home who want to be admitted, two therapy evaluations must be completed for pre-admission screening (PT, OT, and/or ST) which can be done via home health or outpatient therapy services.
The following patient types cannot be accepted at The Rehabilitation Center:
Ventilator dependent patients
Patients who are younger than 16 years of age
Patients who have a discharge plan to a skilled nursing facility
Before admission:
insurance benefits will be verified for inpatient rehabilitation coverage
the patient will be informed of insurance benefit provisions and limitations prior to admission
If the insurer does not provide coverage for inpatient rehabilitation, counselling will be provided about alternative funding sources available and other rehabilitation program options that are covered by the insurer
If prior authorization is required, it will be obtained by The Rehabilitation Center prior to admission.
The first few days at The Rehabilitation Center include multiple evaluations from which a personal plan will be designed. You and your family will be asked to help develop this plan so that we share the same goals.
What to Bring with You
Shirts/Blouses
Pants and/or shorts
Sweaters
Undergarments
Comfortable pajamas
Reading materials
Non-skid shoes and socks
Bathrobe/housecoat
Toiletries
Eyeglasses/contact lenses
Hearing aids and batteries
Any special equipment you are using (i.e., wheelchair, crutches)
Optional items: electric razor, hair dryer
What to Leave at Home
Money
Valuable jewelry
Personal items that you would not want to leave in your room unsupervised as you will be away from your room most of the day
Check with your nurse if there are questions.
Family and friends are welcome. Children must be accompanied by an adult. Family members and potential caregivers are encouraged to participate in therapy sessions. We encourage the emotional support visitors provide. We ask that your visitors be considerate of your busy schedule during the day and not interfere with your therapy schedule.
General Visiting Hours:
Monday – Saturday
4:00 p.m. until 8:00 p.m.
Sundays and holidays
11:00 a.m. until 8:00 p.m.
For a Family-involved therapy session or for pet visitation, please coordinate the date/time with your therapy team.
Our Rehabilitation Center originated at Marietta Memorial Hospital in 1993
Granted accreditation by The Commission on Accreditation of Rehabilitation Facilities (CARF) and have been accredited since 1997
CARF Stroke Specialty Program accreditation since 2006
Relocated to Selby General Hospital in 2015
Our comprehensive person-centered care addresses the medical, physical, emotional, and vocational challenges of individuals with ailments including:
Amputation
Brain injury
Multiple traumas
Neurological disorders
Orthopedic conditions
Spinal cord injury
Stroke
Our specialized and extensive program is designed to:
restore strength
improve physical and cognitive function
promote independence in daily living activities
address the unique needs of each individual
All of our patients participate in at least 3 hours of therapy per day and our patients with a stroke diagnosis average 3.5 hours of therapy per day.
As of January 2021, we are happy to be able to offer the EksoNR robotic exoskeleton as a treatment option for our patients. Visit our Therapy Services page for more information.
Want to learn more about rehabilitation? We caution patients against self-diagnosing as there are often subtle differences that can lead to significantly different outcomes. However, for patients looking to learn more, we offer a medical library resource that can be accessed for stroke information here, or more general rehabilitation information can be found by clicking here.
Based upon your needs, your rehabilitation team may include:
medical physician
physical medicine and rehabilitation physician
consulting specialist physicians
certified rehabilitation registered nurse
patient care technician
physical therapist and assistant
occupational therapist and assistant
speech therapist
social worker
dietician
counselor
prosthetist/orthotist
Advanced certifications for therapists include:
Neuro Developmental Treatment® for Stroke and Traumatic Brain Injury
LSVT BIG® for Parkinson's