Wound Care Center
Our Wound Care Center is uniquely equipped to treat your hard to heal wounds. We are home to a comprehensive wound healing program that delivers advanced wound therapies to treat wounds and the underlying issues causing them in an outpatient setting. We specialize in diabetic or neuropathic foot ulcers, pressure ulcers (bedsores), venous stasis ulcers, and vascular ulcers.
Our Wound Care Center offers advanced treatments, resources, and options to help you get back on the road to healing.
We are proud to be recognized as a Center of Distinction by Healogics®, the nation's largest provider of advanced wound care services. The Center achieved outstanding clinical outcomes for twelve consecutive months, including a patient satisfaction rate higher than 92%.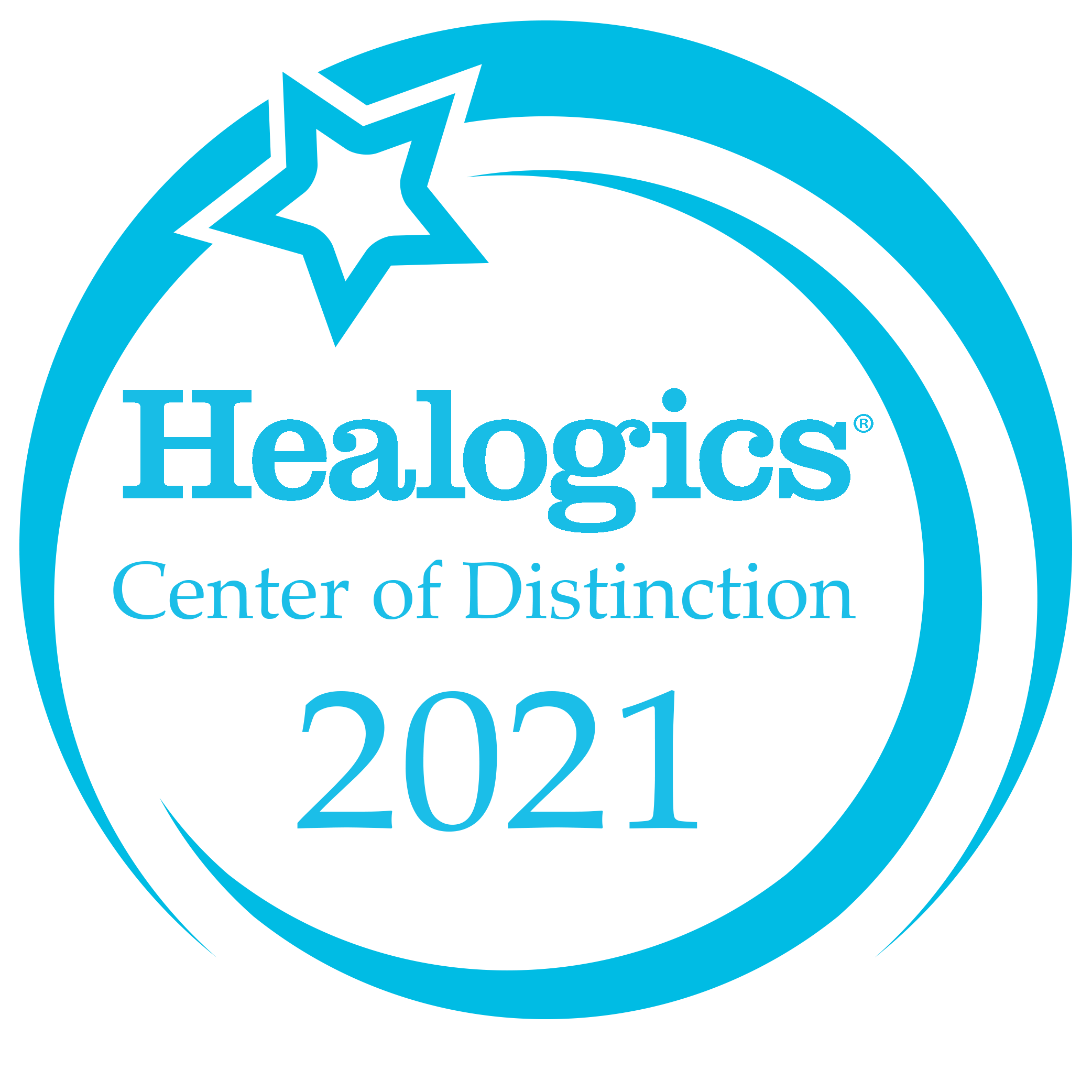 We offer a wide variety of proven treatment options including:
Advanced dressings and wraps
Bioengineered tissue substitutes
Compression therapy
Growth factor therapies
Hyperbaric oxygen therapy
Negative pressure wound therapy
Wound debridement
Hyperbaric Oxygen Therapy – How it Works
Hyperbaric Oxygen Therapy (HBOT) is a medical treatment in which the body is exposed to 100% oxygen while under increased atmospheric pressure. HBOT must be used in addition to standard wound care and is usually recommended when there are no measurable signs of healing after 30 days of standard wound care.
During treatment, patients can sit back, relax, read, nap, listen to music, or watch a movie; the only physical sensation that may be felt is slight pressure in the eardrums.
A referral from a physician is required for HBOT.
HBOT is used to treat a variety of conditions:
Actinomycosis (inflamed tissue in the mouth or jaw)
Chronic refractory osteomyelitis (persistent bone infection after treatment for osteomyelitis)
Crush injuries and severed limbs
Diabetic wounds of the lower extremities in people who:

Have type I or type II diabetes and a lower extremity wound that is due to diabetes
Have a wound classified as Wagner grade III or higher, which could be classified as gangrene.
Have received an unsuccessful course of standard wound therapy.

Injury to the soft tissue caused by radiation
Osteoradionecrosis (radiation injury to the bone)
Peripheral arterial insufficiency (muscle pain or cramping in limbs caused by physical activity)
Having issues with ostomy care or need more education? We will help. Tammy Pierce, BSN, RN, CWCN, offers the only ostomy clinic in the area. Beyond treatment, she will advise on pre and post-surgery to get you on the path to recovery faster.