Heart (Cardiology) and Vascular Services
Why Memorial Health System
Cardiovascular disease and stroke top the list of most serious health issues in our region. Our team of specialty trained experts are here to meet all your heart care needs, right here at home. We understand when you aren't well, you want to be home. So we've built a program with a specialized team designed to meet all your heart and vascular needs with locations close to you.
We're focused on exceptional care to every patient. Our patients express their gratitude for the outcomes and quality we deliver. We have earned recognition and awards from the American Heart Association for the high quality care and results we provide. We offer appointments that enable you to be seen quickly, to advanced procedures, we offer the newest medical procedures, allowing you to stay close to home for testing, diagnosis and treatment.
We're here to help you and every heartbeat with prevention, diagnostic services, treatments and rehabilitation services across the region. Call us today.
We offer a full range of diagnostic and treatment options for cardiac and vascular conditions, for patients with:
A family history of coronary artery disease
A recent heart attack
A heart murmur that's growing worse
Heart rhythm abnormalities, including a fluttering heartbeat
Fainting problems
Heart deformities
Heart failure
We offer several specialized programs to help treat your heart problem.
Cardiac Rehab Program: helps patients recover from a serious cardiac event, such as a heart attack.

Helps patients who have congestive heart failure and helps patients recover from a serious cardiac event, such as a heart attack.

Electrophysiology: helps patients deal with heart rhythm disorders such as atrial fibrillation and other arrhythmias.
Heart Failure Program: helps patients cope with a heart failure diagnosis.
Interventional and Endovascular Cardiovascular Program: uses minimally invasive procedures to diagnose and treat cardiovascular conditions.
Transcatheter Aortic Valve Replacement (TAVR): TAVR is a minimally invasive treatment option for Aortic Valve Stenosis. This is a procedure in which a small cut is made in the groin area and a thin, flexible tube with a new artificial heart valve is guided through an artery in the leg up to the diseased heart valve. Once the new valve is placed into the patient's diseased heart valve, it begins working immediately.

Patients, on average, have a one-night hospital stay and are discharged home the next day. Patients are expected to participate in an outpatient cardiac rehab program, starting a few weeks after the procedure.

To set up an initial appointment to see if TAVR is right for you, please contact the Structural Heart Coordinator at (740) 434-7768. To learn more about the procedure visit these webpages Medtronic and Edwards or listen to Dr. Jason Schott on his most recent podcast by clicking the image below.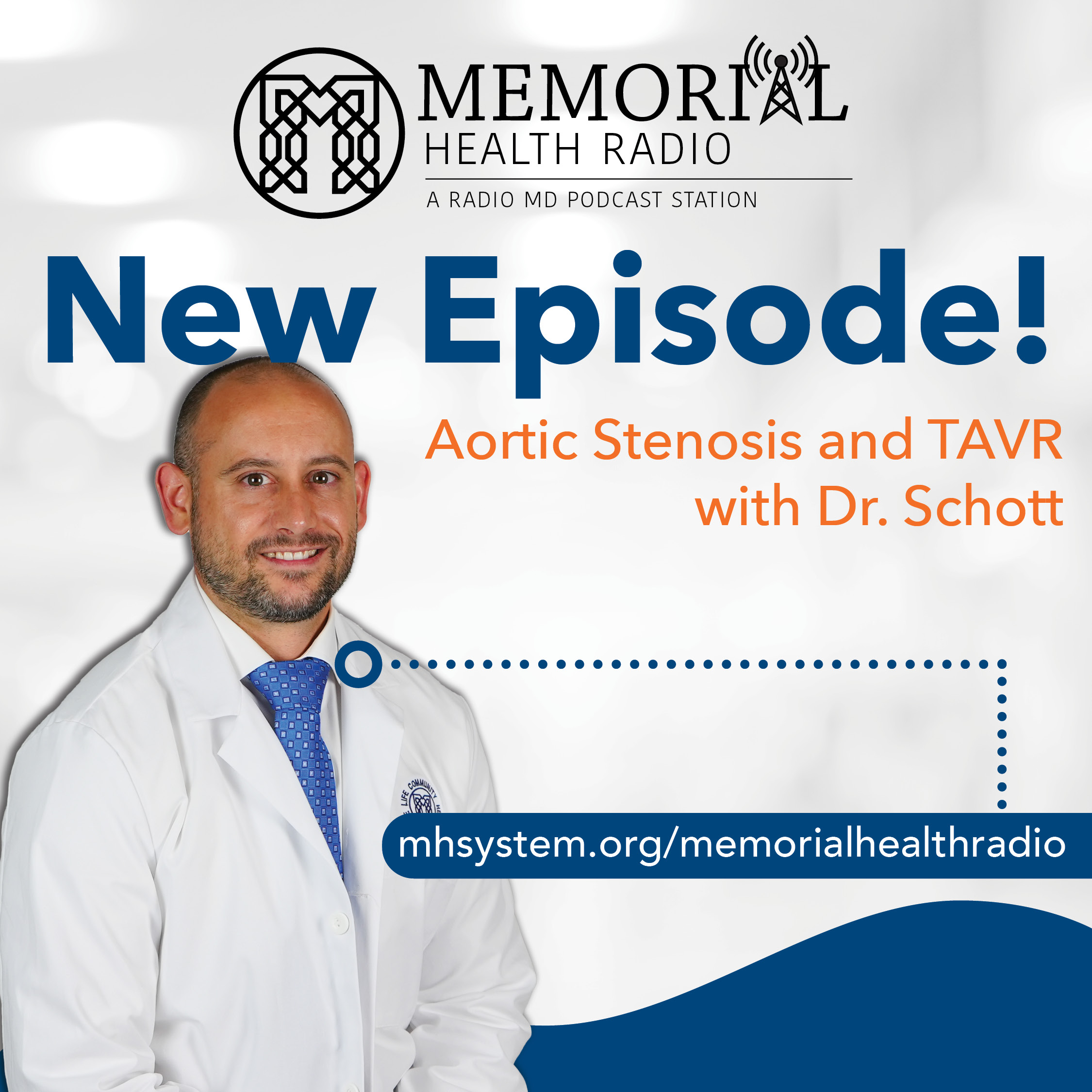 We diagnose all aspects of vascular disease, including arterial and venous conditions. Our vascular laboratory has been accredited by the Intersocietal Accreditation Commission. Accredited facilities such as ours, demonstrates commitment to quality vascular testing, patient care, and diagnostic imaging. Meeting these nationally recognized standards gives a "seal of approval" patients can count on.
Our treatments & services:
Abdominal aortic aneurysm repair
Aneurysms
Angiography
Atherosclerosis
Carotid artery disease
Carotid surgery for stroke prevention
Deep venous thrombosis (DVT)
Dialysis access needs
Dialysis access procedures
Minimally invasive vein procedures for varicose veins
Non-invasive arterial and venous testing
Peripheral arterial disease (PAD)
Renal artery stenting
Stroke
Surgery for PAD (peripheral arterial disease)
Thrombolysis and thrombectomy for DVT (deep venous thrombosis)
Varicose veins
Vascular medical evaluation including risk factor assessment and non-operative management options
Vena Cava filter placement
Our treatments & services:
Angiograms
Biospies
Chemo embilizations
Cholangiograms and biliary drainage
Drainage tubes (insertion and removal)
Fistulagram and declot
Gastrostomy tube placement and exchange
GI bleed coiling
Hemorrhage embolization
Interventional oncology procedures – ablations, chemo embolization's, etc.
Inferior vena cava (IVC) filter
Peripheral Vascular Disease
Permacath placement
Port placement
Urinary – nephrostomy tubes, suprapubic tubes, ureteral stents
Uterine fibroid embolization
VasTrac – Early Detection Vascular Screenings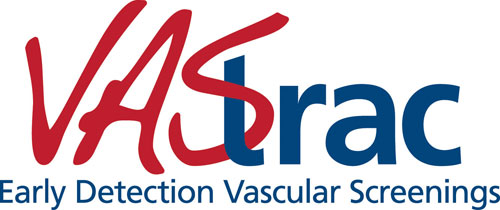 Our free, non-invasive VasTrac screening program is tackling vascular disease from several fronts-prevention, screening, and the most advanced treatments. This means earlier detection and a higher chance of recovery. Vascular screenings are particularly helpful for anyone with a family history of early onset of heart disease, persistent leg pain, high blood pressure, high cholesterol, or a personal history of smoking. To be eligible for our free screening:
You must be 18 years of age or older
One patient per scheduled visit
Your last vascular screening with Memorial Health System was at least five years ago
Schedule Your Appointment
Call (740) 374-1750 to schedule your free screening today.
Our Cardiac Rehabilitation Program is an essential component of your recovery, helping patients with heart disease, heart attacks, or other heart-related disorders, resume an active lifestyle. Our nationally certified program combines medical supervision, cardiac monitoring, education, dietary, and individual counseling, with a progressive exercise program to help you reach and maintain a high level of heart fitness.
Once you're referred by a provider, we begin with a thorough assessment with one of our providers and one of our cardiac rehab nurses, tailoring a cardiac rehab program that meets your needs.
Our cardiac rehab program offers many benefits. It can improve the ability to carry out activities of daily living, reduce heart disease risk factors, improve quality of life, improve outlook and emotional stability, and increase the knowledge of heart disease and how you can manage it properly.
For more information on our cardiac rehabilitation program, contact us at:
(740) 374-1470.

John K. Arnold, NP



4.91 out of 5


Solomon D. Bagae, MD



4.79 out of 5


Maninder S. Bedi, MD



4.86 out of 5


Jonas D. Clark, NP



4.68 out of 5


Joshua R. Clevenger, MD



4.93 out of 5


Jennifer Jones, MD



4.75 out of 5


David R. Kirtland, MD



4.95 out of 5


Meisam H. Moghbelli, MD



4.62 out of 5


Casey R. Morehead, NP



4.8 out of 5


Clint J. Oommen, MD



4,9 out of 5


Mark T. Tawil, MD



4.76 out of 5